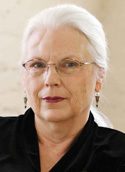 Who Am I? Why Am I Here? — Self-Transformation in Ordinary Life
Mary Ellen Korman, author of A Woman's Work with Gurdjieff, Ramana Maharshi, Krishnamurti, Anandamayi Ma & Pak Subuh, speaks to life's seminal questions, and how one can use ordinary life to come to real life.
Wednesday, July 30, 2014, 7:00 p.m.
Towson, Maryland
Location:
Ukazoo Books
730 Dulaney Valley Road
Towson, Maryland 21204
For more information visit The Gurdjieff Legacy Foundation.