The ancient Mayan archaeological site known as Xunantunich, about 80 miles to the west of Belize City, is the site of the largest Mayan tomb in Belize.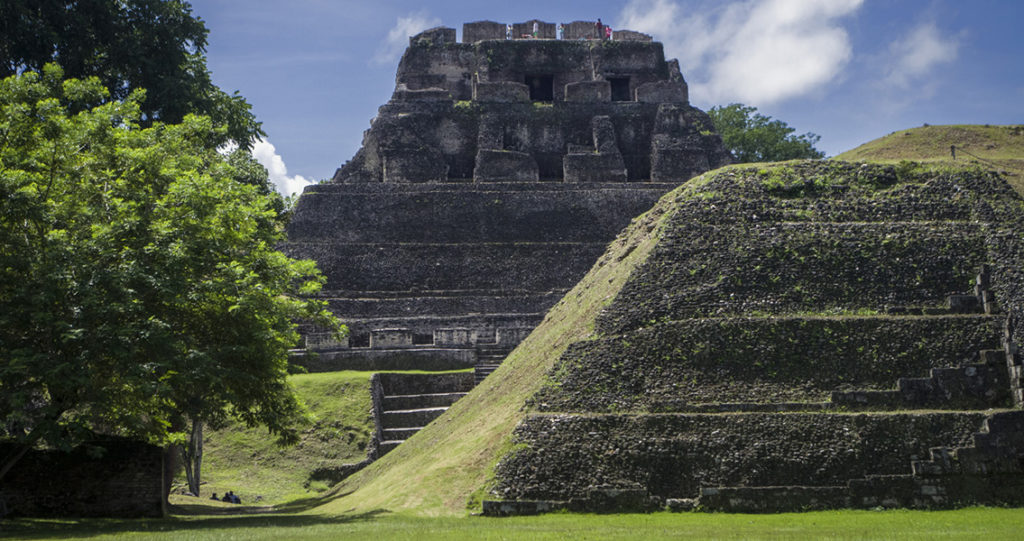 Researchers found the tomb as they excavated a central stairway of a large structure: within were the remains of a male adult, somewhere between 20 and 30 years old, lying supine with his head to the south.
In the grave, archaeologists also found jaguar and deer bones, six jade beads, possibly from a necklace, 13 obsidian blades and 36 ceramic vessels. At the base of the stairway, they found two offering caches that had nine obsidian and 28 chert flints and eccentrics – chipped artifacts that are carved into the shapes of animals, leaves or other symbols.
The tomb represents an extraordinary find, if only for its construction. At 4.5 meters by 2.4 meters, it is "one of the largest burial chambers ever discovered in Belize", Awe said. It appears to differ dramatically from other grave sites of the era. Most Maya tombs were built "intrusively", as additions to existing structures, but the new tomb was built simultaneously with the structure around it – a common practice among cultures such as the ancient Egyptians, but uncommon among the Mayas.
"In other words, it appears that the temple was purposely erected for the primary purpose of enclosing the tomb," Awe said. "Except for a very few rare cases, this is not very typical in ancient Maya architecture."
The city was called Xunantunich, meaning "stone woman" in the Yucatec Maya, long after its abandonment by original residents. The name derives from folklore around the city about a hunter who saw a ghostly, statuesque woman, dressed in indigenous garb, standing near an entrance to a temple called El Castillo.
The temple is impressive in its own right, a stone structure that towers 130ft above the city's main plaza, adorned with a stucco frieze that represents the gods of the sun and moon.
Reprinted from TheGuardian.