Gurdjieff-Legacy presents
Recital of Gurdjieff's Music
Harmony of East & West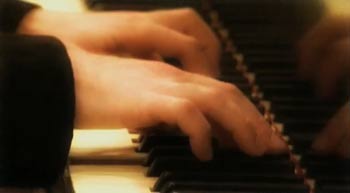 Michael Dale, pianist
Friday, January 18, 2013, 8:00 p.m.
Location:
An die Musik
409 North Charles Street
Baltimore, MD 21201
(410) 385-2638
Michael Dale is a composer-improviser and multi-instrumentalist residing in the San Francisco Bay area. He performs regularly with many jazz and classical groups including New Keys and Death of the Cool. Recently, he has been featured on the recordings Sacred Music of the Eternal Present: Hymns and Prayers of G.I. Gurdjieff, and Perseverance, by the free-jazz group Sound Immersion. He is also a composer for film, having scored the award-winning short Milo's Wheels. He maintains a full studio of private students in the East Bay. He is a student of William Patrick Patterson, a leading exponent and teacher of The Fourth Way.
Donation: $10 ($5 may be applied towards the purchase of a book, DVD or CD)
If you have questions, email us at: Introduction@Gurdjieff-Legacy.Org or call (800) 470-3086
For more information visit Gurdjieff Legacy.