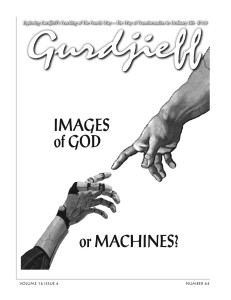 #64 Volume 16, Issue 4
Articles in this issue.
Images of God or Machines?
J. G. Bennett's Legacy Part II
Chief Feature: Our Hidden Enemy
Gurdjieff on the Enneagram
Margaret Anderson's Yezidi Circle
Film & Book Review: 2 Prospectors: Sam Shepard & Johnny Dark
For more information or to subscribe visit The Gurdjieff Legacy Foundation.