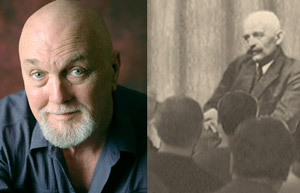 Working With Energies
Saturday, January 22, 2011
10 A.M. – 1 P.M.
Baltimore, Maryland
Episcopal Church of the Redeemer
5603 North Charles Street
21210
Through guided meditation, Conscious Body-Breath Impressions™ and dialogue, William Patrick Patterson explores the theme. Wear loose clothing. Bring a mat and a sitting pillow. Open to all levels of simplicity.
Registration: $75 on or before Thursday, January 20. $90 at the door.
To reserve a place, send your electronic payment below. Use your PayPal receipt as your entrance ticket.
If you have questions, email us at: Introduction@Gurdjieff-Legacy.Org or call (800) 470-3086.
For more information: Gurdjieff Legacy