Gurdjieff Legacy presents
Harmony of East & West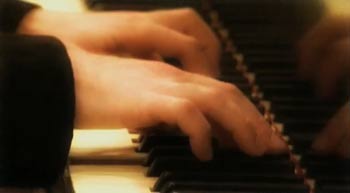 Michael Dale, pianist
Saturday, March 9, 2013, 8:00 p.m.
Reception to follow
Location:
Trinity Cathedral
2620 Capitol Avenue
Sacramento, California
Located at Capitol Avenue & 27th Street
G. I. Gurdjieff brought a sacred science for the harmonious development of man. His teaching known as The Fourth Way reveals the keys that when applied brings into harmony our intellectual, emotional and moving functions. This musical evening demonstrates the importance of music in Gurdjieff's teaching in raising the body-mind to a higher world of vibration and a taste of the Sacred.
Michael Dale is a composer-improviser and multi-instrumentalist residing in the San Francisco Bay area. He performs regularly and has been featured on the recordings Sacred Music of the Eternal Present: Hymns and Prayers of G.I. Gurdjieff, and Perseverance, as well as in the award-winning short Milo's Wheelsas film composer. He maintains a full studio of private students in the East Bay. He is a student of William Patrick Patterson, a leading exponent and teacher of The Fourth Way.
If you have questions, email us at: Introduction@GurdjieffLegacy.Org or call (800) 470-3086
Tickets:  $15   ($5 may be applied towards the purchase of a CD, DVD or book.)
Visit The Gurdjieff Legacy Foundation to purchase a ticket in advance.