Radio 3Fourteen Interview
with William Patrick Patterson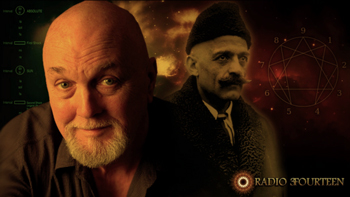 We invite you to listen to an insightful interview with William Patrick Patterson conducted recently by Radio 3Fourteen's Lana Lokteff:
G.I. Gurdjieff & The Fourth Way Teaching
What you'll hear provides an esoteric perspective on the meaning of life and one that defies most teachings you've heard. Among the key questions explored:
Who is G. I. Gurdjieff and what is his teaching of self-development called The Fourth Way?
How is this teaching different from the other three traditional ways?
Are humans born with a soul?
Is there body-mind unity? Are we individuals?
We are Images of God, but need to develop
How to use ordinary life to come to real Life
Why The Fourth Way is the teaching for this Time
Ms. Lokteff has long been interested in metaphysical concepts, physics and philosophy. She is the Co-producer of Red Ice TV, Editor of the Red Ice Newsletter and hostess of Radio 3Fourteen.
Click the link below to listen now. Please pass this link to your friends.